Your social media marketing strategy may need to be improved, however, keep putting it off because there is so much to consider: where to start? What are the most used social networks?
97% of digital marketers are actively using social media; This means that your competition is probably doing what you should be doing.
Don't worry, you can still shine! A good place to start is to become familiar with the purpose of each social network. This will help you clarify where you should be and what you should be doing there.
It is worth mentioning that each of the following business social networks have been adapted to become marketing platforms, so they all have advertising functions. You need to identify how you can best utilize your content and social media marketing strategies by leveraging the strengths of each platform.
FACEBOOK
The most well-known platform out there, with the largest following of over 2 billion users. As one of the top three networking platforms, this channel lends itself well to connecting with your audience.
However, it is important to note that one in ten marketers said organic use of Facebook for marketing will go down. Facebook was built for engagement and has continued to improve features from the ground up. It supports all forms of content used for marketing, and you can customize your strategy to focus on very specific goals.
If you're looking to start a group of some kind, this is where you can do it without much effort. Groups are one of the best ways to grow your audience organically on Facebook.
In addition, the advertising platform connects to all the functions of Facebook, Instagram and whatsapp . You will be able to divide your paid guidelines into different types of content that generate an adequate return on investment.
Focus your efforts on:
Paid advertising for Facebook and Instagram

Create brand awareness

Find your target audience and let them find you

lead generation

Promotion of products and services

Community development and group management
INSTAGRAM
Very visual, popular and interesting worldwide. Businesses flock to Instagram, and not just for photo credits anymore. Gone are the days when only photographers and teenagers used this platform.
In fact, brands have tapped into this niche market so successfully that it has become one of the most important ways to integrate into a business social media marketing strategy.
Since over 70% of users have used Instagram to buy what they've seen there, this is a great place for businesses to sell without necessarily being a seller.
The content focuses on photographs, graphics and videos. In addition, strategies are fast and must remain relevant. The platform requires a lot of effort, but it is worth it.
Focus your efforts on:
influencer marketing

Inspiring your audience

Attract talent and lookalike audiences

Tell your brand story

digital sales

Paid advertising through feed and stories.
LINKEDIN
This exploration and referral platform has morphed into something much bigger right under our noses. While LinkedIn will always remain the most relevant place to build strategic partnerships, it has built in features to include effective marketing.
Since users can also find and thoroughly investigate you on LinkedIn, you'll need to showcase your business appropriately and keep it up to date.
Many people think that it is used only to find work. However, it is a powerful networking tool. Therefore, brands or individuals can create strong relationships and position themselves in each segment of the industry.
The Insights feature is very handy for finding specific information about your audience in order to properly serve their needs. It can even help you get some inspiration for content pieces.
Focus your efforts on:
Recruitment of the best talents

Establishment of networks and strategic associations

Researching your audience

Proper positioning of your business

Lead Generation for Business-to-Business Sales
TWITTER
Evolved messaging app and home of the hashtag. Twitter was born from the concept of live messaging and evolved into the go-to place to discuss today's information overload.
Its fast-paced, news-relevant nature makes it the ideal way to tap into or even start new trends. It has live chat and Twitter features for important and timely events,
Focus your efforts on:
Public relations and marketing awareness

Post updates or announcements about your customers

Increase content visibility beyond your audience base with hashtags

influencer campaigns

Customer service via private messaging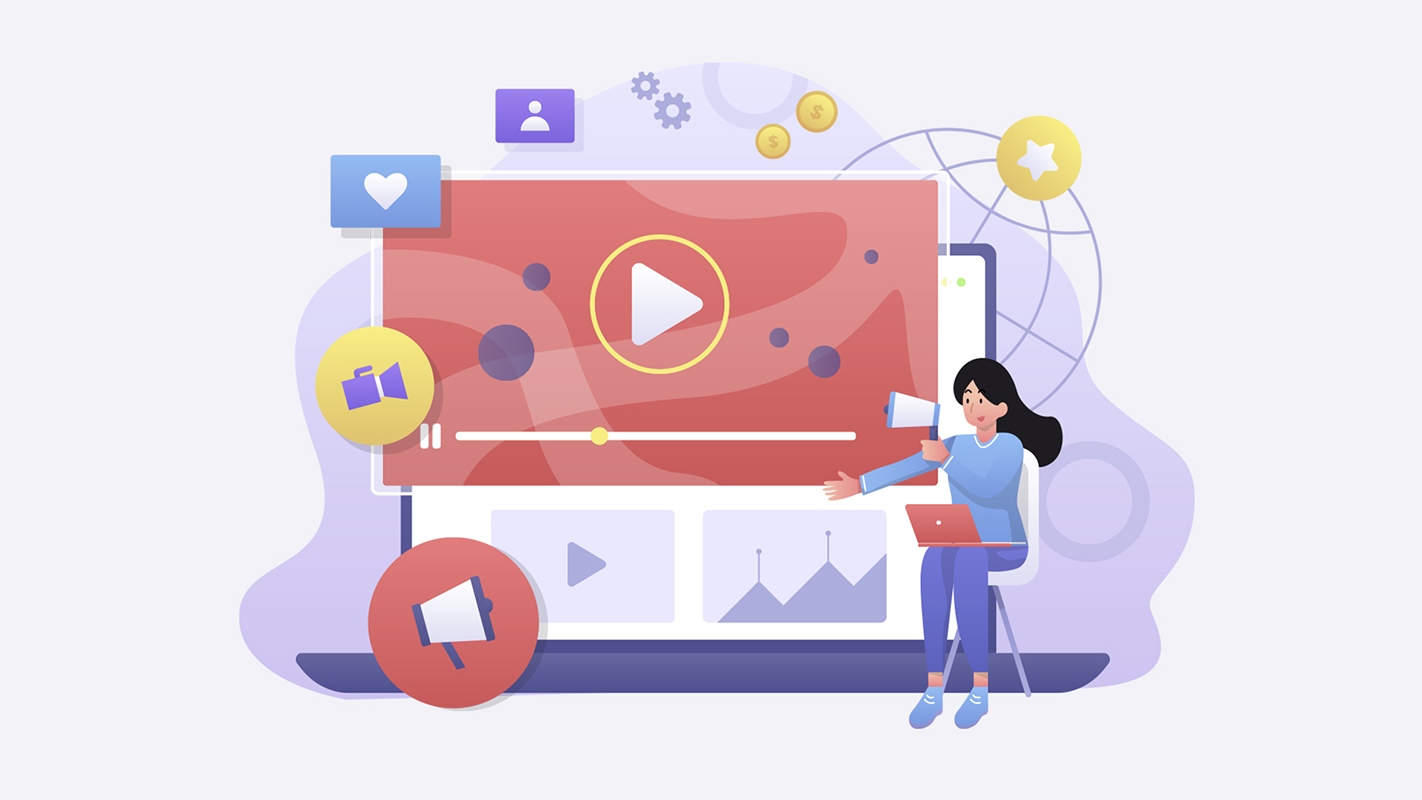 YOUTUBE
There are two reasons why you should take this platform seriously. First, your audience is probably already spending time there, and a lot of it. People prefer watching videos to reading, and you'll find that, with its over 2 billion active users , YouTube is a good place to get your message across.
Then there is the fact that it is the second search large engine after Google, which makes YouTube an obvious SEO. Make sure to duplicate your SEO strategy on this platform and add relevant links for your users.
Video is one of the most efficient ways to communicate and reposition your content. Lights Camera action!
Focus your efforts on:
influencer marketing

Motivate your audience to action

brand awareness

Strengthening commitment

SEO

increase your authority
TIK-TOK
This platform is very specific and can be tricky. Just have fun!
TikTok, a relatively new player on the marketing scene was born through viral content from young users. Later, users of all ages joined the trend. This makes TikTok a great option for creating a fun and fresh brand.
The real challenge here is staying consistent. This is a social network with a lot of interaction nowadays. So you can build a very good community without much effort.
Focus your efforts on:
Have fun! (The tagline for this app is "Make Your Day," that's your mission here)

influencer marketing

Creating a fresh brand image

Engage your users by inviting content generated by them

Creation of viral and updated content